Design of plastic products
"From idea to implementation" – that's how we position our services. We offer complex implementation of the projects: from sketch and 3D model to industrial prototype and ready-made product.
Within the framework of production of mould, we offer the services of plastic part design on the basis of client's sketches, drafts, samples or 3D models. If customer's ready-made sketches are used, we help to optimise construction of product in order to achieve the best quality and/or simplify production process. Together with article engineering, we adjust optimal version of mould's construction taking into account parameters of equipment, which will be used for exploitation of mould, including automation process of product ejecting and packaging, for instance, using industrial robots.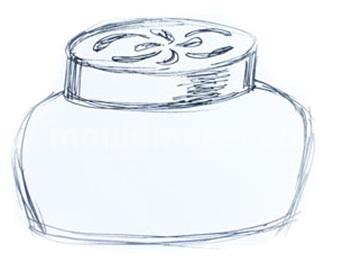 Sketch, idea
3D design
2D drawing
Printed prototype
Ready product
3D prototypes printing
Production of 3D prototypes allows evaluation of design and testing of article functionality, decrease possibility of production failures, as well as avoidance of expenses related to improvement of expensive moulds. 3D prototype is the best way how to present a new product to potential clients. It provides complete picture of product without necessity to use imagination – as a result, possibility of misunderstandings between the parties is prevented.
Production of industrial samples
Sometimes, before introducing of article in full-scale production, it is necessary to perform test series of article in order to realize usefulness of the article for further exploitation. In order to obtain reliable data, a sample must correspond to the final article as close as possible. 3D prototype cannot serve for such purpose since physical and chemical properties of the materials, which are suitable for technology of prototype formation, differ considerably from the materials used in full-scale (mass) production.
In such situations, as well as for test sale of new product, trial mould will be the most appropriate – it can produce limited amount of ready-made articles in accordance with the technical requirements.